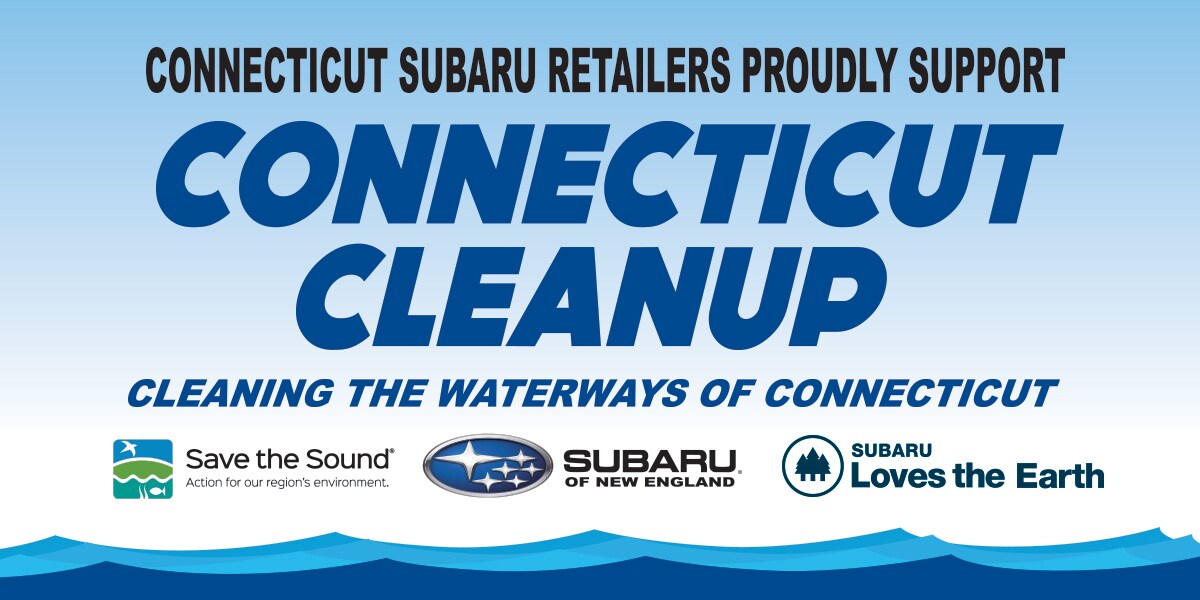 At Subaru of New England, we are proud to be more than a car company! We believe that loving the environment means more than loving the great outdoors. It means working to preserve it.
We are joining our
Connecticut Subaru Retailers
and
Save the Sound
for
Connecticut Cleanup - Cleaning the Waterways of Connecticut
on
Saturday, September 19!
Together, we will be removing trash from where it doesn't belong - our waterways. We hope you can join us for this socially-distant Love Promise activation! To sign up,
please click here
.