Subaru Loves The Earth
Loving the environment means more than loving the great outdoors.
It means working to preserve it.

Subaru Loves The Earth
Subaru Loves the Earth is the commitment made by Subaru of New England and its Retailers to actively preserve the environment for generations to come. As part of this initiative, Subaru has joined forces with TerraCycle to create a year-round, in-store recycling program at participating New England Subaru Retailers. We collect previously unrecyclable waste before it goes to the landfills, transforming it into useful materials - like benches and playground equipment - for our communities. Each participating Retailer has three "Zero Waste Boxes" for three different streams of trash, located by their coffee and snack stations. Since this program began in April 2018, Subaru and its Retailers have shipped over 6 million pieces of waste, equal to more than 42 tons of hard-to-recycle material, to TerraCycle!

Subaru and its Retailers recycle:
1. Coffee and drink cups, lids, and straws
2. K-cups and creamer containers
3. Snack wrappers and bags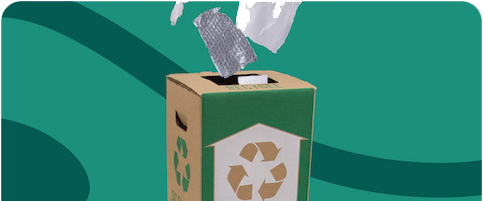 Many of our Subaru Retailers invite you to collect the items listed above from your home or business to drop off in-store for recycling. Find your nearest participating retailer in the list below:

Atlantic Subaru
AutoFair Subaru
Charlie's Subaru
Cityside Subaru
Clay Subaru
Colonial Subaru
Copeland Subaru Hyannis
Dan O'Brien Subaru
Dan Perkins Subaru
Exeter Subaru
Granite Subaru
Holmgren Subaru
Lundgren Subaru of Bennington
McGovern Subaru of Acton


Mitchell Subaru
North End Subaru
North Reading Subaru
Patrick Subaru
Prime Subaru Manchester
Quality Subaru
Quirk Subaru of Bangor
Stanley Subaru
Stateline Subaru
Subaru Stamford
Twin City Subaru
Valenti Subaru
White River Subaru
In addition, many of our Subaru Retailers recycle waste from their Service Department. The following Subaru Retailers partner with TerraCycle to collect cabin air filters and flexible plastics from their service departments:

Charlie's Subaru
Cityside Subaru
Clay Subaru
Dan O'Brien Subaru
Dan Perkins Subaru
Granite Subaru
Holmgren Subaru
Ira Subaru
Long Subaru
McGovern Subaru

MetroWest Subaru
North Reading Subaru
Patrick Subaru
Prime Subaru Manchester
Stanley Subaru
Stateline Subaru
Subaru Stamford
Twin City Subaru
Valenti Subaru
White River Subaru

About TerraCycle
230 million tons of trash is generated annually, and less than a quarter of it is recycled. TerraCycle is an innovative recycling company that has become a global leader in recycling hard-to-recycle waste. TerraCycle reuses, repurposes, and recycles waste instead of incinerating or sending it to landfills. This process moves waste from a linear system to a circular one, allowing it to keep cycling in our economy.




Ways You Can Help
With your help, TerraCycle can divert millions of pounds of waste from landfills and incinerators each month. Not only can you collect and drop off the mentioned items to any Subaru Retailer in New England, but we've also collected a list of the little changes you can make to preserve the Earth.
Little Ways You Can Make a Difference

Helping the environment starts at home! Here's a few ways to make a difference in your home:


Buy only what you need and can use within a reasonable amount of time. It's not a bargain if it sits on a shelf and ultimately gets sent to landfill.
Compost food waste to keep those materials out of the landfill. Plus, you can make your own soil for use around your yard!
Use a programmable thermostat to save on energy costs while you're away at work or sleeping.
Wash clothes in cold water to reduce water-heating costs. If possible, air dry your clothes to cut down on energy costs and lengthen the life of your clothing.
Properly seal and insulate your home reduce energy consumption, as well as save on heating and cooling costs.
Reuse sturdy takeout containers as Tupperware.
Utilize reusable shopping bags and sandwich bags. If you have single-use plastic grocery bags sitting at home, contact your local supermarket to learn if they recycle them. Plastic bags can take anywhere from 10-1,000 years to decompose in landfills!
Stay hydrated and cut down on plastic waste by using a refillable water bottle or coffee mug.
Use recyclable, reusable, or biodegradable straws instead of plastic. Americans use millions of straws each day, and each one can take 200 years to decompose in landfills.
Consider landscaping your yard with plants indigenous to the region to reduce watering and herbicide use.
Take eco-friendly road trips by minimizing idling, packing light, driving the speed limit, and ensuring your car's maintenance is up to date.
Find interesting clothing and statement pieces, or casual outfits, at your local thrift store. Be sure to donate any clothing you don't use, rather than throw it in the trash. Synthetic fabric like lycra and polyester can take over 100 years to breakdown in landfills.
Use dinnerware and cloth napkins instead of racking up excessive paper waste with single-use napkins.
Use natural fertilizers made from plant or animal byproducts in your yard.
Upgrade to an in-ground sprinkler system for water grass.
Collect rainwater for watering any house plants.
If you own a pool, use a solar pool cover to save water and heat your pool without using energy. Upgrade to a programmable pump with various speed and time capabilities as well.
Grow your own fruits and vegetables in a garden! Not only will they taste great, but you'll reduce your grocery costs and keep less produce from being transported across the U.S.
Buy local produce if you can't grow your own. Buying locally-sourced and in-season produce reduces the shipping of produce across the U.S.
Reduce your water consumption by taking short showers and turning off the faucet while you're brushing your teeth.
Helping the environment may start at home, but it doesn't end there! Here are a few ways to reduce waste and energy while at the office:

Switch to recycled, chlorine-free copy paper. Be sure to use both sides of the copy paper by setting computers to automatically print double-sided. On average, each employee in the U.S. uses 10,000 sheets of office paper per year!
Get rid of needless reports and junk mail, or have them sent electronically to work towards the goal of being a paperless office.
Refold and reuse file folders to cut down on wasted materials.
Shred office paper and newspapers to reuse as packaging materials.
Institute an eco-friendly email signature for all employees. It can be as simple as: "Please consider the environment before printing this email."
Purchase items with reusable packaging, reducing packaging or opt for no packaging at all.
Ask vendors to ship supplies in reusable containers or to take the packaging supplies back for reuse. Out of every $10 spent buying products, $1 is spent on packaging that goes straight to a landfill.
Rent any equipment that is only used occasionally.
Ask employees to turn off their computers when they are not in use. It doesn't harm the equipment and can reduce energy costs for your building.
Turn off the lights in rooms that are not in use and do not leave office lights on overnight. Additionally, replacing lightbulbs with compact fluorescent lamps (CFLs) or LED bulbs will require less energy for the same light usage.
Recommend carpooling for commutes or work events. If possible, encourage employees to bike or walk to the office.
Encourage employees to bring their lunch and snacks in reusable containers.
Use reusable utensils and beverage containers in your kitchen or breakroom.
If possible, repair equipment instead of purchasing new products.
Buy recycled toner cartridges and recycle empty cartridges responsibly.
Use soy ink for mass-printing materials - inks made from non-renewable resources release compounds that reduce our air quality!
Store pens with the tip up. This keeps the ink from drying up, and will allow you to use all the ink before having to replace the product. You can also purchase pens that have cartridge refills, so you don't have to buy new pens. According to the EPA, Americans discard more than 1.6 billion pens each year.
Cut down or eliminate your use of products that there are no green alternatives for, such as rubber bands or metal staples. Practice sharing supplies with officemates as well - not every desk needs a hole puncher, stapler, tape, etc.
Establish an internal "Green Team" that regularly meets to troubleshoot the waste challenges your store or business is experiencing and provide additional recycling opportunities.
Coffee/tea Capsules are a huge waste challenge due to their size and mixed materials including plastic, aluminum, and organics. In 2014, Keurig produced more than 9.8 billion K-cups - enough to circle the earth 10.5 times! It takes 150 - 500 years for aluminum and plastic to break down in the landfill. Recycle all coffee/tea capsules through TerraCycle Zero Waste Box™.