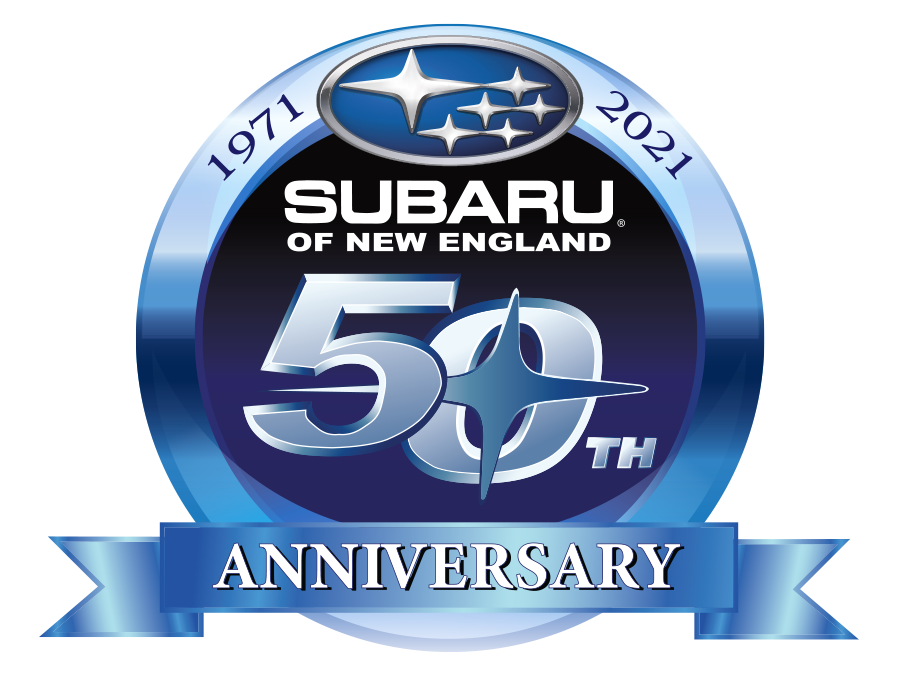 Established in 1971, Subaru of New England is the authorized distributor of Subaru vehicles and parts, serving all 64 Subaru Retailers in the six New England states. We aim to provide vehicles that embrace the lifestyles of all New Englanders. While we care about our vehicles, we strive to support the communities around us and the causes and passions most important to our Subaru owners.
The year 2021 marks Subaru of New England's 50th Anniversary! What does 50 years in business mean? For starters, our brand has been blessed with love, trust, safety, longevity, and innovation. We have grown as a company, and have continued to acquire a larger portion of the market in New England. Today, Subaru ranks as the third best-selling nameplate in the region. Our all-wheel drive vehicles give our customers the confidence to take their families and pets on adventures. We have become More Than A Car Company, and we are guided by our Love Promise Commitment. Our volunteer hours and contributions have made a noticeable and lasting impact in the six states of New England.
We are beginning to celebrate the Golden Anniversary this year, and will continue to throughout calendar year 2021. We invite our fans, customers, and Retailers - who have been alongside us during these 50 incredible years - to join in the celebration on social media! Please share your Subaru stories, journeys, and photos/videos with us on
Facebook
,
Instagram
, and
Twitter
using the hashtag #SNE50. We look forward to reliving the past 50 years, and are looking ahead to the next quarter century and beyond!